Welcome to NHERI Tall Wood Project
A good INTERVIEW on the investigative 2-story building test in 2017 at NHERI@UCSD
Shake table test Footage of the 2-story mass timber building test.
This is an NSF-funded project to develop and validate a resilient-based seismic design methodology for tall wood buildings. The project started in September 2016 and will last till 2020. The project team will validate the design methodology through shake table testing of a 10-story full-scaled wood building specimen at NHERI@UCSD. It will be the world's largest wood building tested at full-scale.
An NSF-funded planning project was completed in 2016 and provided the conceptual and technical preparation of this project. More information about the planning project and its (downloadable) deliverables can be found here: NEES Tall Wood Planning Project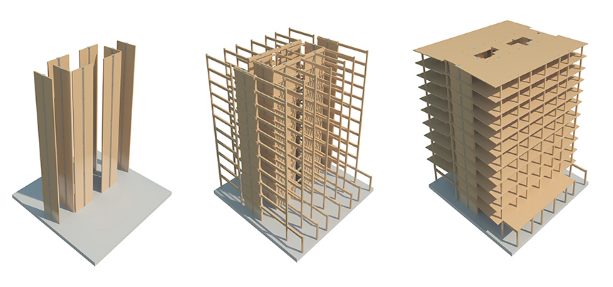 Tall Wood Building Example: Framework Project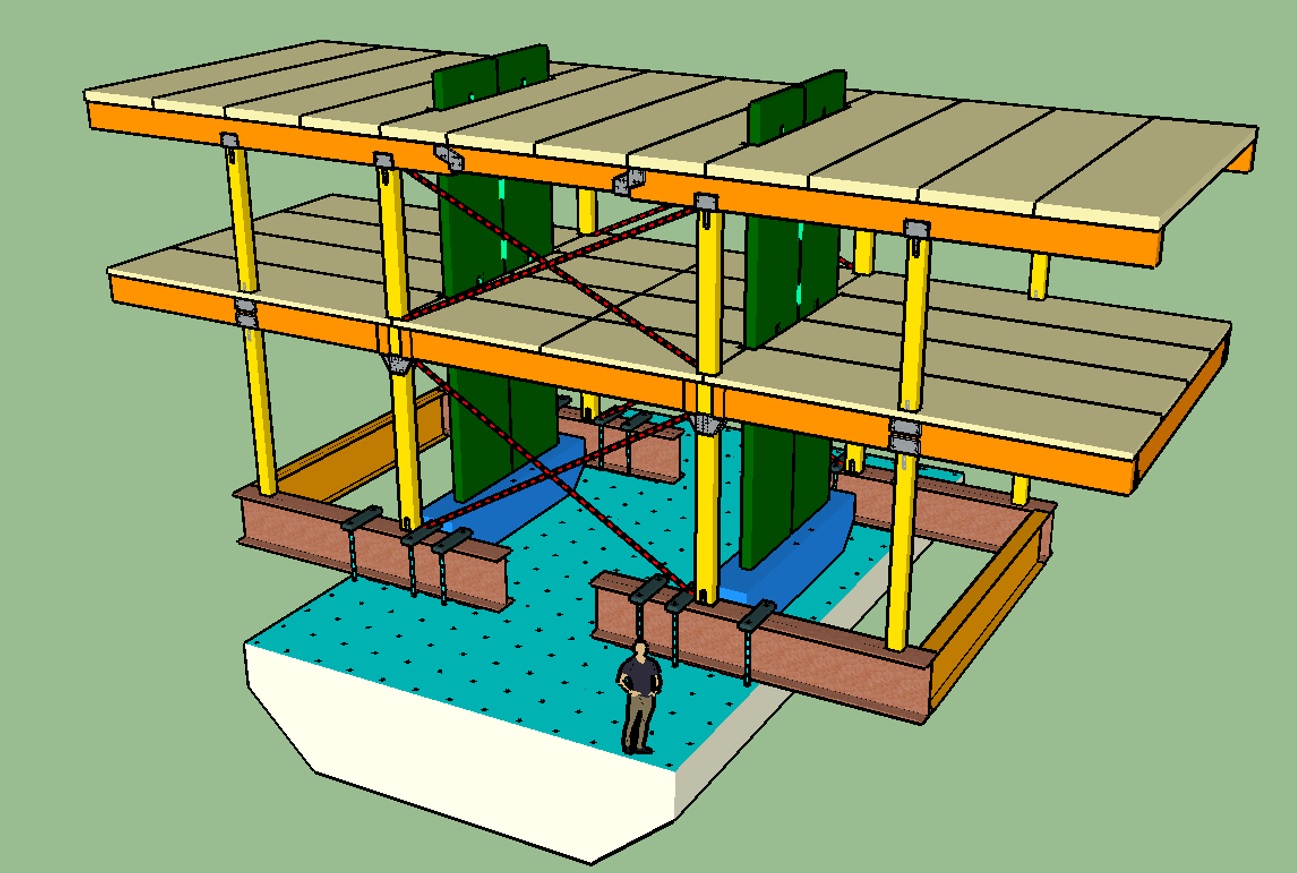 Full Scale 2-story building test at NHERI@UCSD in 2017
Details HERE.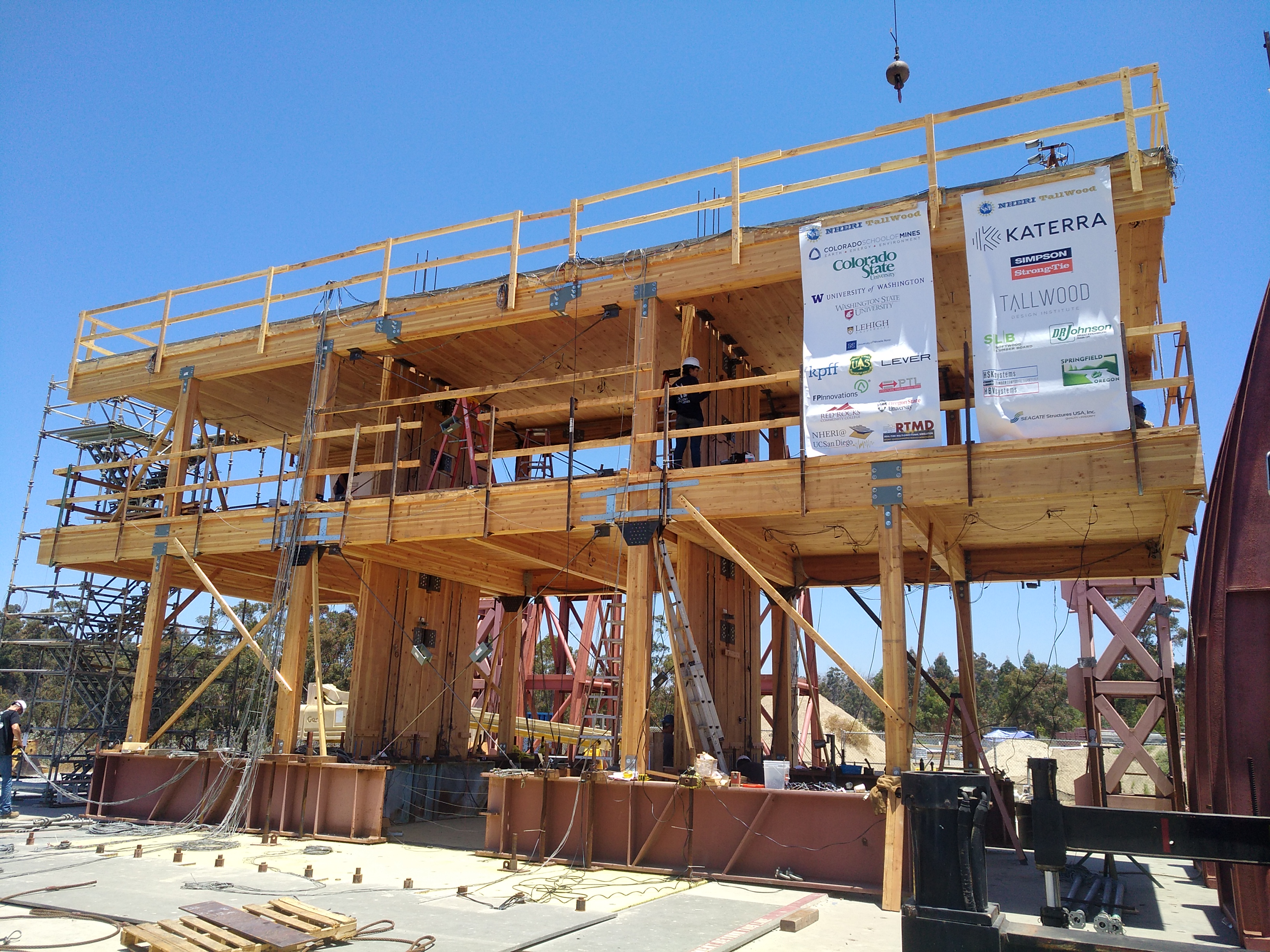 Test Building at NHERI@UCSD (7/2/2017)
Project in progress...